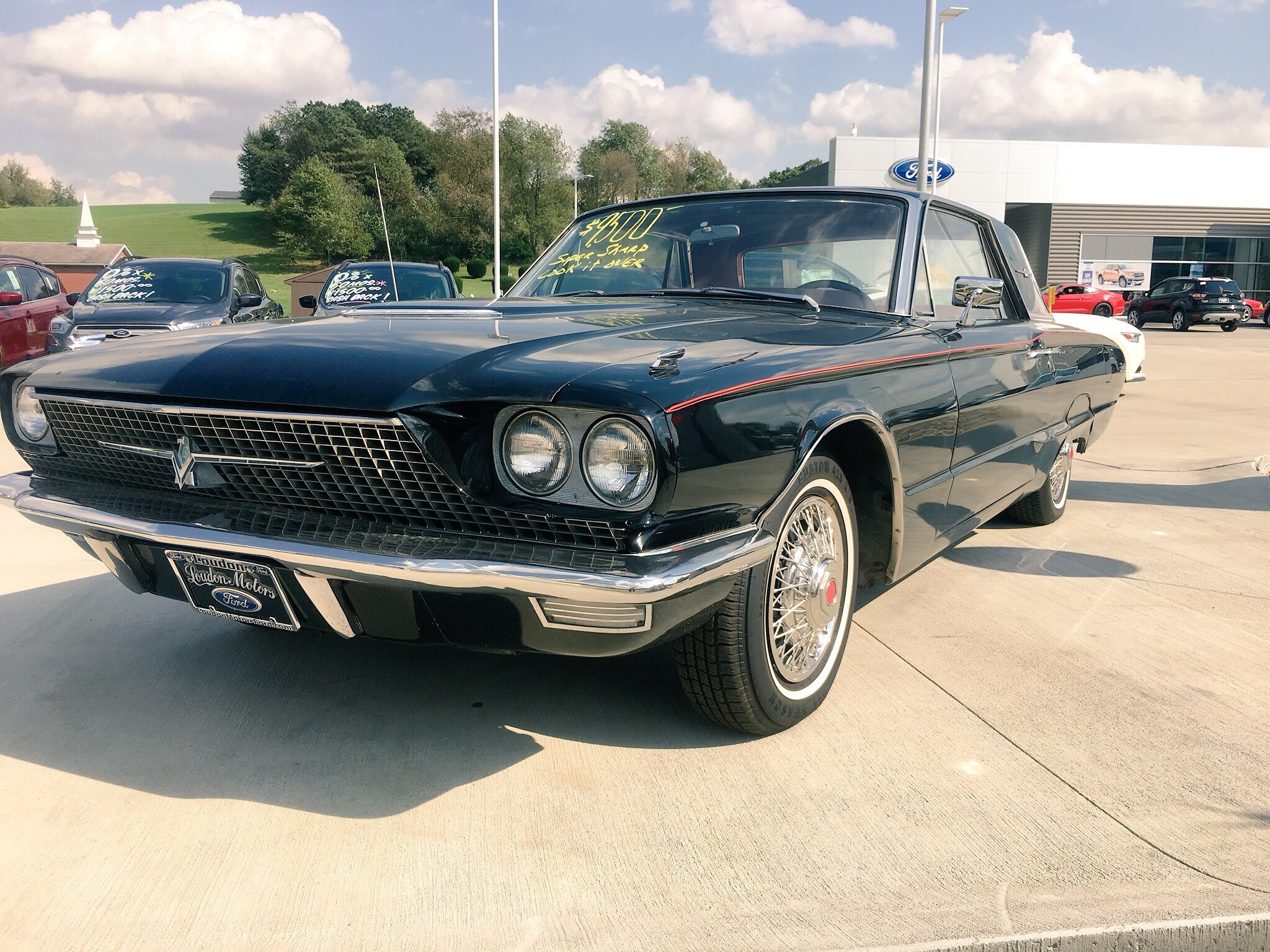 At Loudon Motors Ford, we have some very interesting cars on our lot. Some of them are interesting because they are expensive and fast, but this blog is all about the vintage vehicles. There are two very collectible vintage vehicles in great condition that are currently on our lot. These are the 1966 Ford Thunderbird and the 1979 Ford Pierce Fire truck. Why do we have a fire truck on the lot? Well, the real question is; why don't you have a fire truck? Both of these vehicles are very interesting, but drastically different in their build.
In regards to collectibility, the fire truck is the obvious winner. The truck only has 22,138 miles on it and is a fully equipped fire truck. Granted, you can't go around putting out fires with it, because that's against the law, but it is still a great collectable that you can break out during the summer to show off to the neighbors. The truck is still in drivable condition and has almost all of the old parts still attached. This includes the hose, the horns, and all of the pressure gauges. It also has an incredible amount of storage space and a massive bed. The truck is available for $9,500, which is not much at all for such a unique vehicle. For the age of this truck, the exterior is is unbelievable condition. The red paint pops so well with the golden lettering on the sides and is complimented by all of the chrome that surrounds the truck. Even though it is a fire truck and was used for emergencies, It brings a sense of happiness nostalgia when you look at it, as it reminds you of a simpler time.
The 1966 Thunderbird is an absolutely beautiful piece of machinery. The black body, bright lights and red interior of the car just scream vintage brilliance. The car is still in operating condition and only has 47,691 miles on it and was a local trade in, so it comes from a trusted customer. The engine has been serviced and freshened up and the lower end of the vehicle has been completely rebuilt. The car drives smooth and beautifully! Its look makes it impossible to not be the most interesting car in almost any parking lot or driveway. This classic car will turn heads everywhere you go and you can get it for only $7,500!
Both of these vintage vehicles are so interesting to look at and sit in. There is so much history within both and that adds even more wonder to them. If you are interested in these, browse our online inventory by year and you will be able to find them easily! Also, you can come in to the dealership to see them first hand. To me, this is a much better option because you get to see and get a feel for them in person, which is a whole experience in and of itself. Come see us at Loudon Motors Ford to check out these amazing vintage vehicles, as well as all of the other amazing vehicles we have to offer!