When you were a kid, did anyone ever ask you what you wanted to be when you grew up? Well, if you answered "race car driver", we're here to make your dream come true.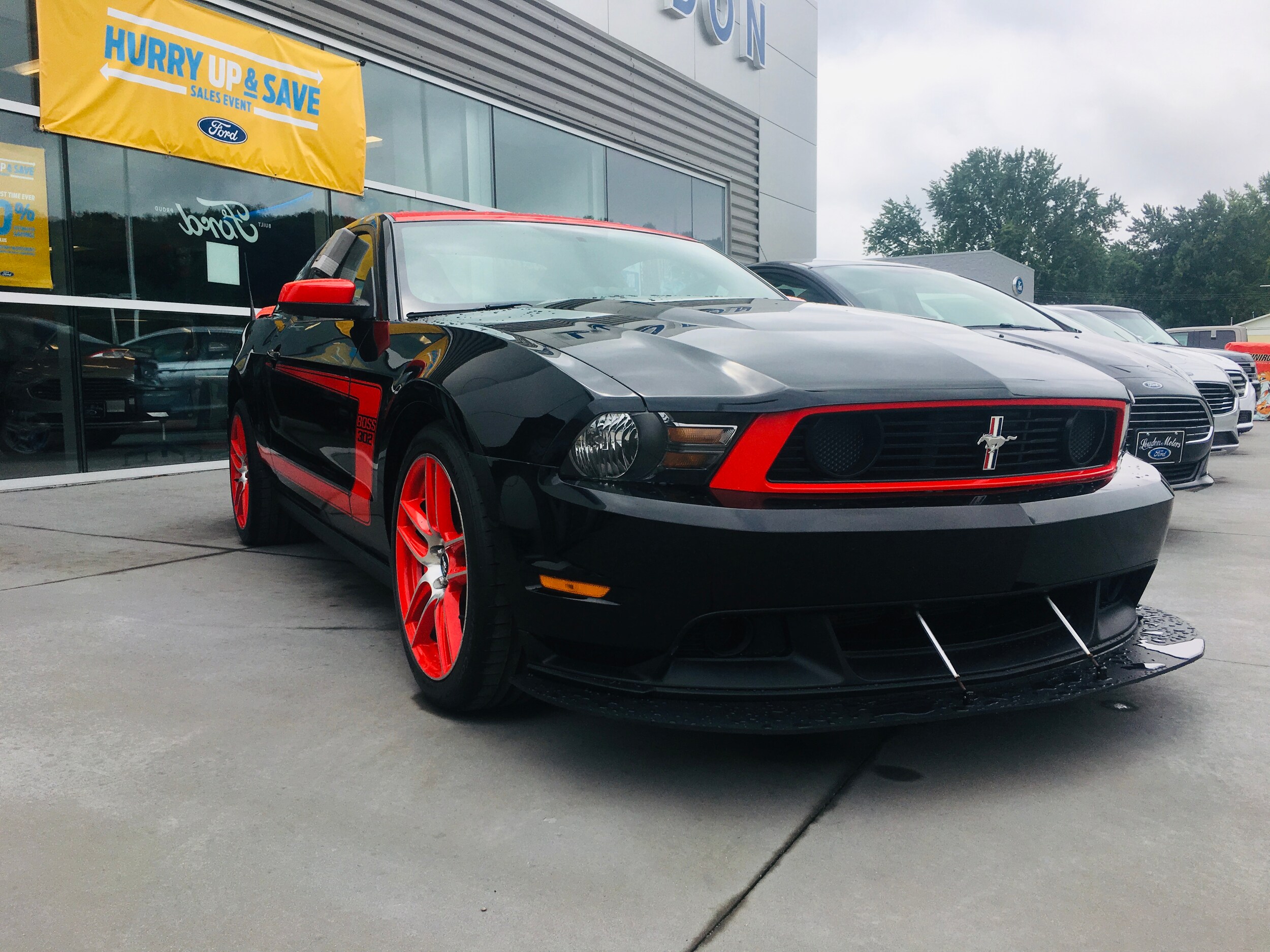 At Loudon Motors Ford, we currently have a 2012 Ford Mustang Boss 302 Laguna Seca, which was previously housed and used at the Laguna Seca Raceway. As the Mustang was meant to be used rigorously on the racetrack, the durability of the car was a top priority when building it.
"We were adamant about testing the car's durability. The Boss 302 is a track car, and we wanted to make sure it could handle the rigors of extended on-the-limit driving. In testing, we actually ran it at or near the limit for 12 straight hours, so today was a piece of cake for this car," Tom Barnes, vehicle engineering manager said.
As it is meant to be used for racing, it's best to leave the Mustang's TracKey at home when taking it out for a spin. For those who don't know what a TracKey is, it is an additional ignition key, distinguished by a special red logo, that activates the control module software that's installed by the dealer after taking delivery of your car. When you start the engine, the TracKey adjusts variable cam timing, spark maps, engine braking, fuel control and hundreds of other performance parameters to provide a complete race car calibration. Turn the ignition on with the standard key, and the Boss 302 comes to life in "normal" mode. In this setting, ride quality is much smoother, as the cabin doesn't rumble with the vibration of the engine.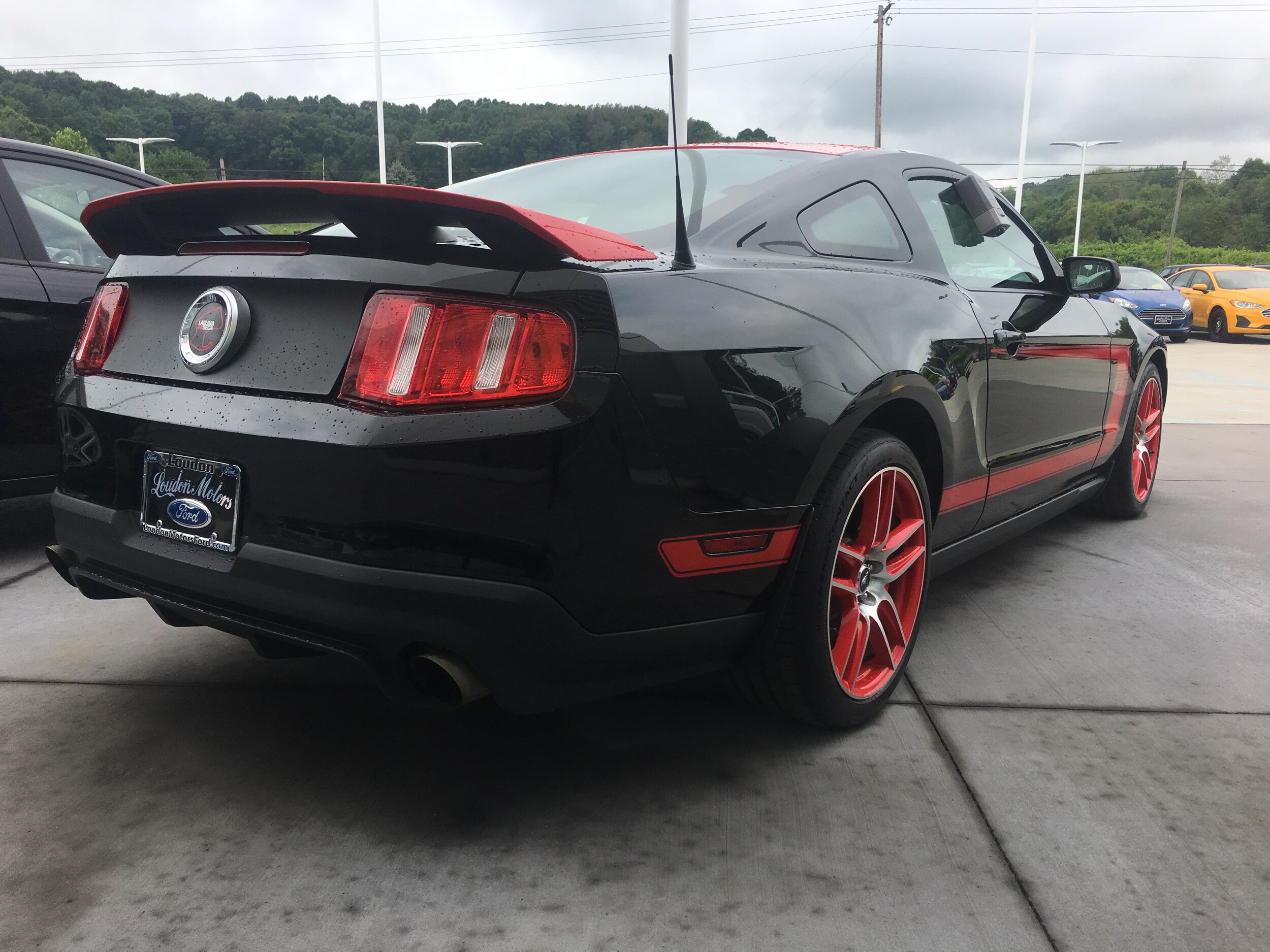 The model that we have on our lot has some very key features, such as a 6-speed manual transmission, a 5 HiPo 5.0L V8 32V Ti-VCT engine, Ford SYNC technology and 444-bhp. I wasn't lying when I told you it was a real race car!
Whether you're looking for a fun and affordable sports car to relive your youth, or a fast and furious street rod to keep you from growing old, there's a 2012 Mustang with your name on it. With 31-mpg for the V6 car and the SYNC voice-activated communications system as key selling points, the Mustang is as modern as it is retro. Come down to Loudon Motors Ford to check it out, today! Or, if you don't have time today, check out the online listing here!