We want to extend a huge congratulations to John Fillinger, one of our outstanding service technicians, for achieving a very impressive milestone in his career. John has been training for months, clocking in over 500 hours, to receive Senior Master Technician status. His hard work and determination have allowed him to be a part of a very small group that hold this title in the Pittsburgh region. John became one of only 421 technicians in the area that currently holds this status. John was also training to receive another award, which gave him Drivetrain Master Retention status. He is one of 428 technicians in the region to hold this title.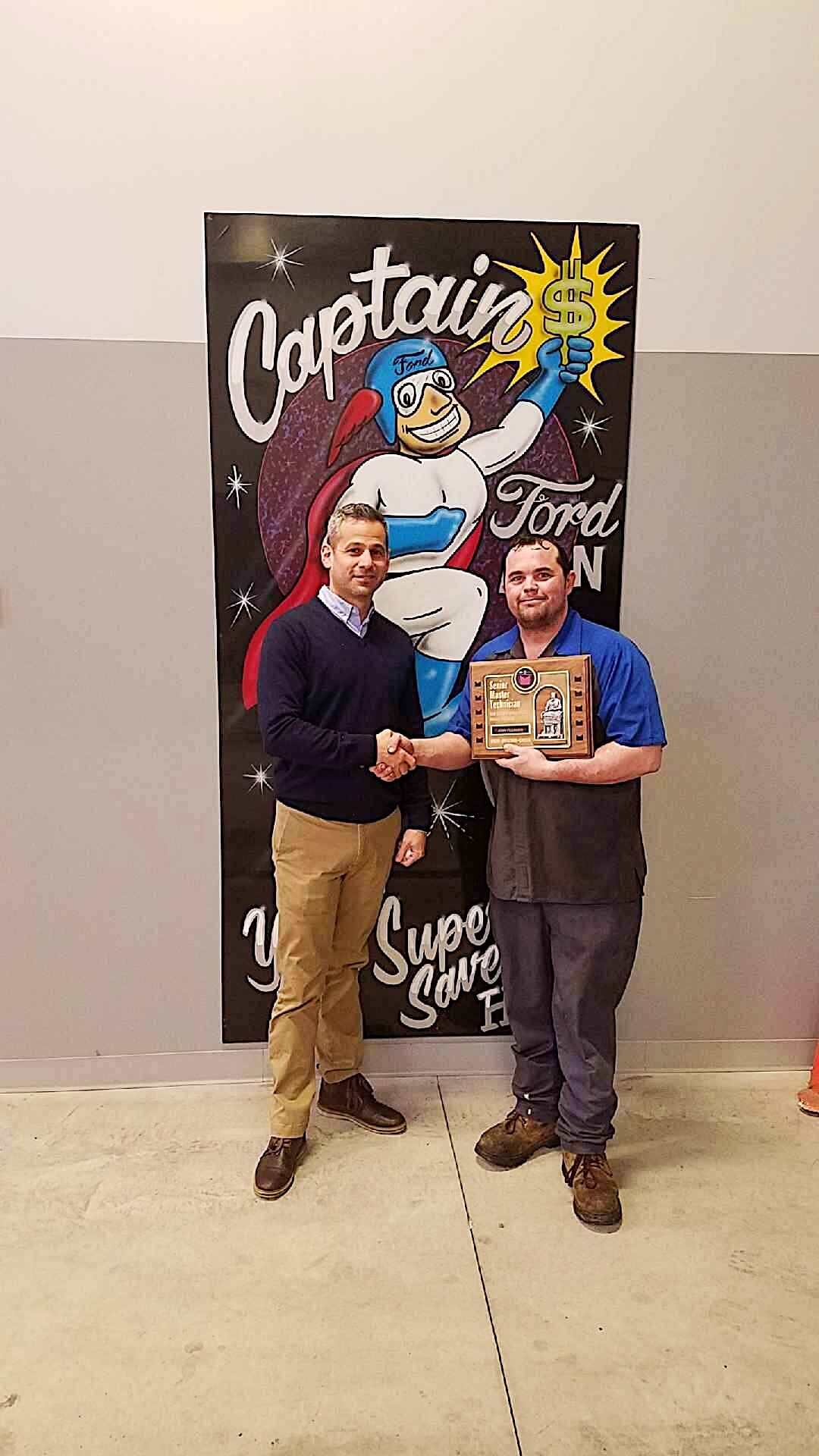 The countless hours that John put in to achieve this goal is extremely impressive and we could not be more proud to call him part of the Loudon Motors Ford family. At our dealership, we expect all of our employees to be driven, hardworking individuals, and John serves as the perfect example. We encourage all of our employees to push themselves to the limit to reach their goals and to better themselves every day. There is never a time when you stop learning, as you experience new things every day that may motivate you to push yourself to the limit and achieve a goal that you have been pushing towards for a long time. John acted on this feeling and was rewarded for his hard work.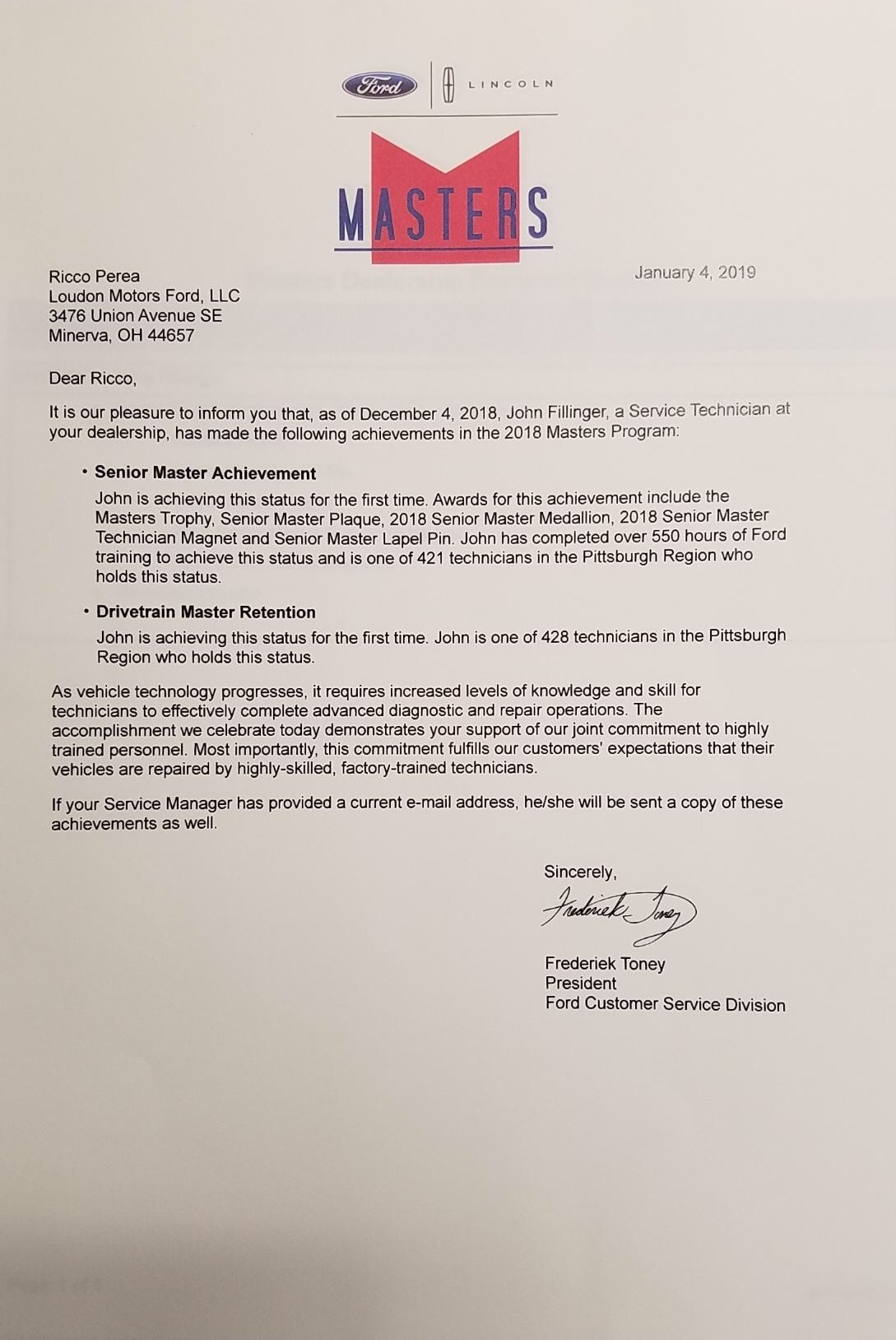 Once again, we would like to congratulate John on this huge milestone in his career and we thank him for pushing himself to learn and become a true master of his craft.